Welcome!
It is our privilege to welcome you from The Pentecostals of Northwest Arkansas. Feel free to join with us in worship and praise by lifting up your hands, your voice, and your heart to glorify and magnify our Lord and Savior, Jesus Christ.
Every Ministerial Department of this congregation has purposed to minister the Word of God in such a way as to enrich your faith, revive your hope, enlarge your vision and allow God to meet your every need.

Please allow us to meet you personally.

May God bless and keep you.
Sylvestre and Mary Sanchez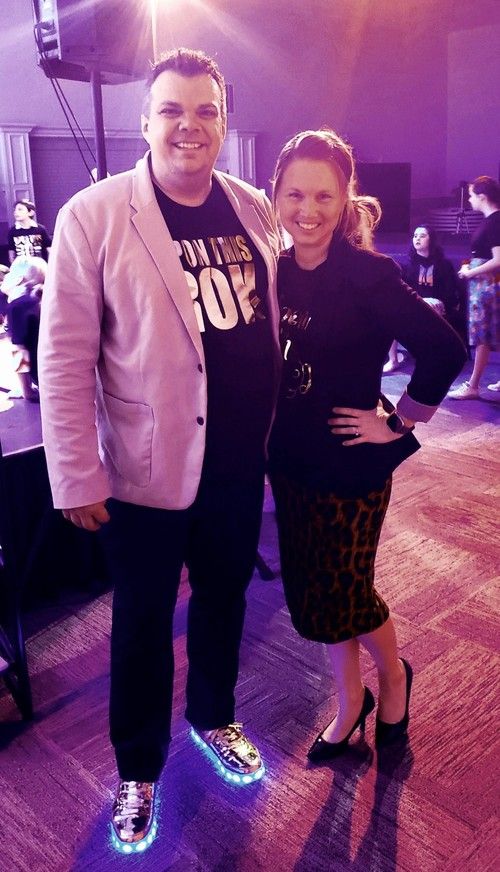 Hello, I'm Justin Hamby. My passion is teaching the next generation of leaders through dynamic and engaging Children's evangelistic services. I've been blessed to travel nationally and internationally to help teach and preach to kids in a unique way that relates to them. I also enjoy helping to train teachers and leaders on effective program execution, tactics, props, and engagement in their children's ministry programs. I'm actively involved in several UPCI Children's Ministry programs including TrainUp Conferences, Bible Quizzing, and General Conference.
Our unique and engaging program is called – Reaching Our Kids, or ROK for short. ROK focuses on utilizing our children to lead their own service. ROK teaches kids to serve God and serve one another, with worship as the foundation. Curriculum for the program is dynamic and integrates intelligent lighting, high quality props, exciting effects, engaging media and the kids themselves join in teaching the Word with a focus on salvation, and creating memories. There are certainly a lot of laughs!
ABLE Director - Special Needs Ministry
Hello I am Shelli Allen. I am the director of the Special Needs ministry at the Pentecostals of Northwest Arkansas. I have my Bachelor of Science degree in Special Education and I have a minor in Autism. I am working towards my PhD in educational leadership in curriculum and instruction. I have two children with special needs. They have taught me so much about life and perspective. We have seen it all thanks to Josh and Izzy. We are currently navigating the pre-teen years and loving every minute of it. Never a dull moment in the Allen Family Land.
In 2015, my husband and I founded Steps Care in an effort to draw awareness around inclusion in faith communities by providing conversations and training for accommodations needed for meaningful connections for individuals and families impacted by disability. What an incredible result we have seen through this great organization and the amazing people we have partnered with over these past several years.
The Pentecostals of Northwest Arkansas have welcomed us with open arms and excepted our ministry as their own. As a family, we can say without hesitation, that this church loves people. They are eager to make sure that our ministry is fully supported and that the families that we serve are connected and involved as much or as little as they want.
If you are making plans to attend or join in an event but are uncertain how that could look for your family because of an additional need, please do not hesitate to reach out to Shelli Allen or the ABLE Team to help accommodate your family. We know that every family's needs are unique and different. We know that one size does not fill all. We want to tailor a game plan just for you. We can not wait to meet you and your family. I know we will become good friends.